women invited
Welcome to the 1st Annual Potentilla Fair.
We look forward to having you take part in the summer's largest outdoor networking and vendor fair for women. And the fun is just getting started. Women will also have the opportunity to attend creative women-led DIY workshops through the the day. And if that wasn't enough, we also have a celebrity meet and greet.
JULY 15, 2023 is a great day for women to enjoy and learn!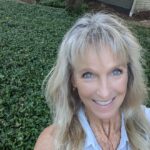 Celebrity
Meet & Greet
Karen E Laine
HGTV's Good Bones
Welcome HGTV's Good Bones star Karen E Laine to Glasgow, MO!

A Tribute to O'keeFfe
By
Helen Sanders Studio
Paint Georgia O'Keeffe inspired flowers with Helen Sanders.

Living Wall

Art
Springwater Greenhouse & Landscaping
Springwater will help you create a living succulent wreath.

Vendors
Register Today
Women in business take part in the largest outdoor networking and vendor fair of the summer.

Pop UP Workshops
Check back for updates
A variety of DIY workshops will be popping up all over Glasgow's Business District.
What is a Potentilla?
I'm sure many of you are wondering what a Potentilla is? The Potentilla flower is linked to inner character strength, endurance, health, well-being, and power. In addition, this flower is also known for symbolizing loyalty, womanhood, and maternal love. We want every woman to feel and embrace this energy and power on July 15.
Potentilla – Day Of Information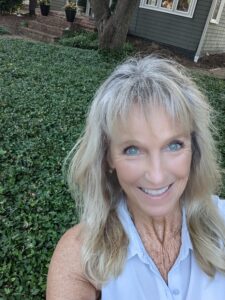 Karen E. Laine
HGTV "Good Bones"
Karen E. Laine
Karen is a licensed attorney who began practicing law in the 1990s, doing stints as both deputy prosecutor and criminal defense attorney. In 2007, she and her daughter, Mina, began rehabilitating neighborhoods in Indianapolis, one house at a time. After working on 2-4 houses per year from 2007 until 2014, they were approached by High Noon Entertainment, the same production company who made "Fixer Upper". After a phone call, skype interview, sizzle and pilot, HGTV ordered a season of "Good Bones". Season 7 premiered July 12, 2022, and production on Season 8 is ongoing. Karen is known on the show for turning trash into treasure, landscaping, and having a laugh that you either love or hate.
Potentilla Schedule
Please see below the schedule of events for the Annual Glasgow Potentilla Fair.
Vendors Welcome, Setup, and Open
A Tribute to O'keeffe
Helen Sanders
Knights of Columbus Hall
Card Making
Lisa Hine
The Beak
Barn Quilt Paint By Number
Diana Clarke
Riverbend Annex
TBD
Springwater Greenhouse & Landscaping
The Landing
Ceramic Painting, Light Up Gnome
Gidget Funk
Water Street
Living Wall Art
Springwater Greenhouse & Landscaping
Knights of Columbus Hall
Celebrity Meet & Greet
Karen e. Laine, HGTV Good Bones
TBD
Potentilla
Bloom Sponsors